AIPA is a nonprofit company owned by the Municipality of Kecskemét. In addition, our other two owners are the Bács-Kiskun County Chamber of Commerce and Industry and the János Neumann University.
We mainly carry out economic development projects, from idea to implementation, and after that we also provide project management on an ongoing basis. One of our main target groups is youngsters. We want to make cooperation between entrepreneurs and young people even stronger in the region.
In addition, we place great emphasis on education and training, we have entire programs built around this goal, and we have extensive e-learning curriculum development competence. We have created supplier development training materials, but also knowledge material to facilitate home office work or to become an entrepreneur.
In addition, we carry out extensive marketing and communication activities for our own projects and for our partners and other municipal companies.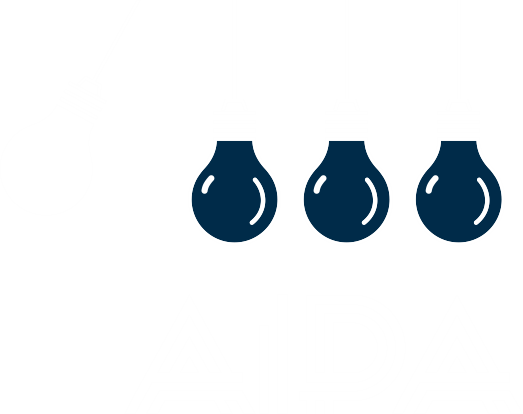 Among the activities of AIPA Nonprofit Közhasznú Kft., the two main focuses are economic development and youth community building.
ECONOMIC DEVELOPMENT AND INSTITUTIONALIZED COMMUNICATION IN KECSKEMÉT
FOR THE DEVELOPMENT OF KECSKEMÉT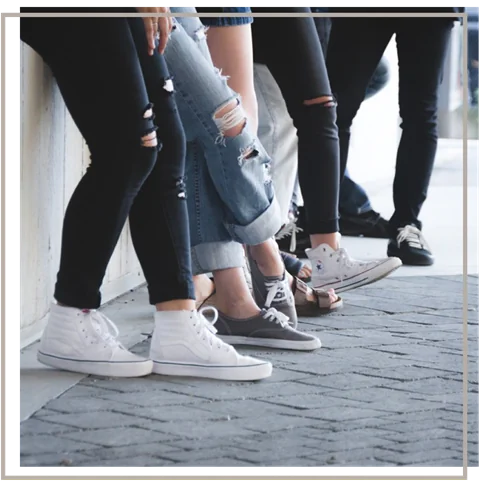 THE FUTURE IS IN US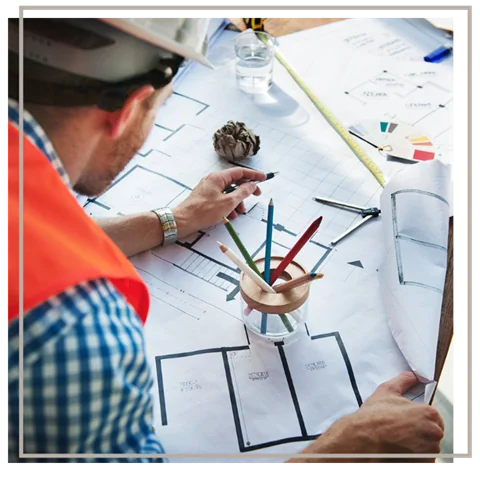 ECONOMIC DEVELOPMENT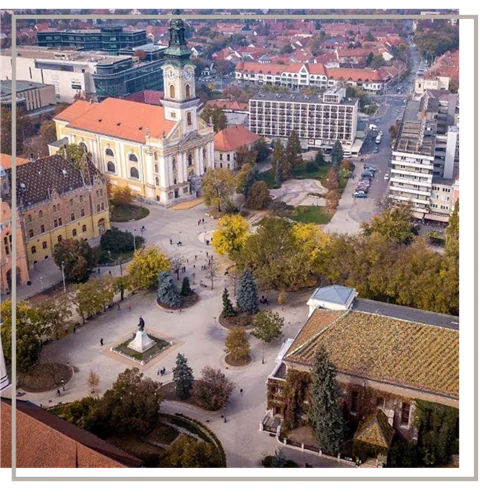 A LIVABLE CITY
The aim of the unique program, marked PRESTEP, is to enable the city of Kecskemét to manage the otherwise separated strategic areas connected by economic development, under the auspices of a program.

= INSTITUTIONAL COMMUNICATION
BETWEEN COMPANIES, OTHER ORGANIZATIONS, INSTITUTIONS AND THE CITY MANAGEMENT
With the help of the program as a management tool, the city is able to respond effectively and quickly to the challenges to be solved as a result of the economic recovery in order to provide a long-term attractive life perspective for residents, permanent settlement planners, and the business community.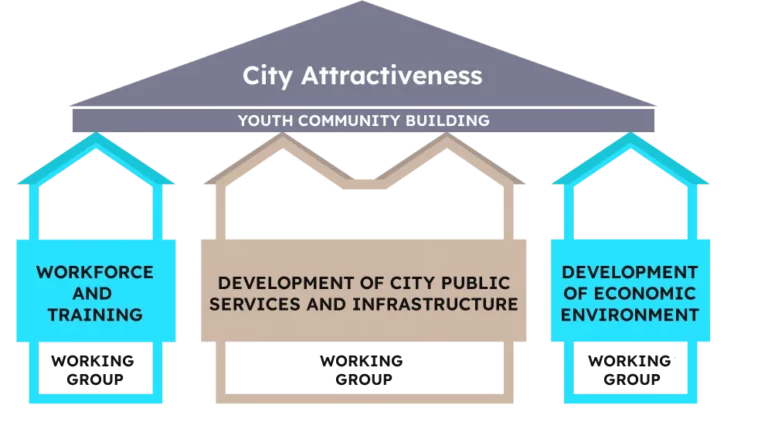 The Prestep program offers a framework within which this institutionalized communication and economic development effort can be realized.
In this program, more than 100 program members of 4 working groups work in a coordinated manner in order to develop the city of Kecskemét as dynamically as possible. The 4 working groups cover 3 different target areas: young people, the general public and economic operators. The goal is to create an attractive city where everyone can fulfill.
The 4 working groups: workforce and training, development of environmentally conscious urban infrastructure and services, development of corporate environment, youth community building.
Other organizations, institutions
LONG-TERM STRATEGIC COMMUNITY
BUILDING CONCEPTS,
PROJECT PLANNING AND IMPLEMENTATION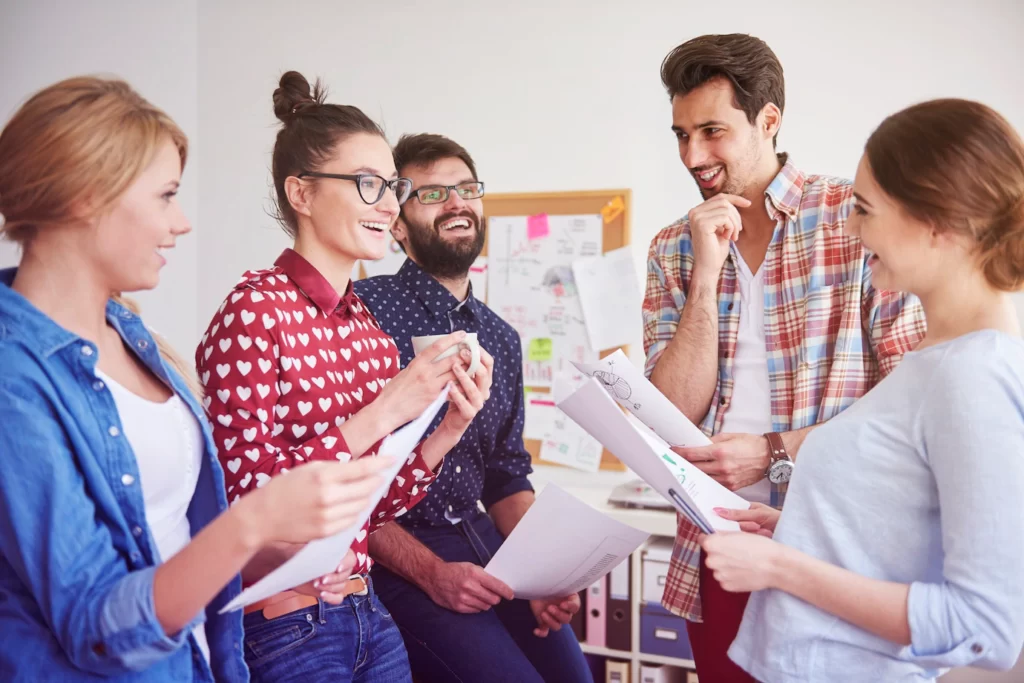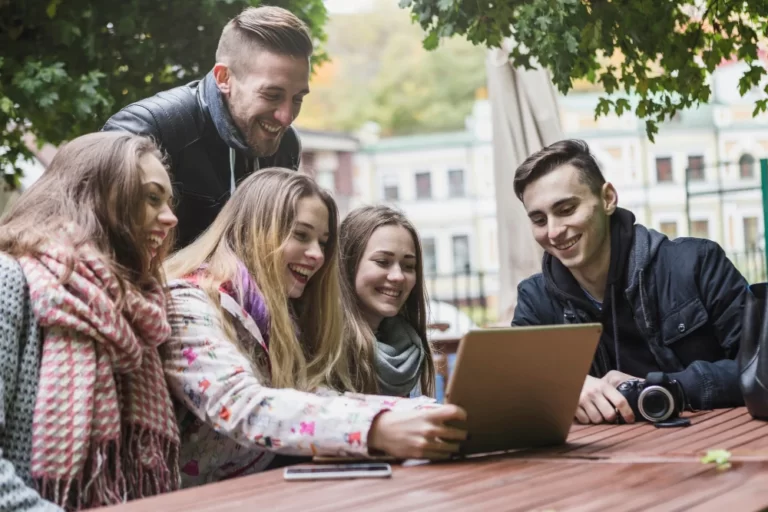 FOCUS AREAS OF YOUTH COMMUNITY BUILDING WORKING GROUP
Foundation: Youth Research
Our youth projects have been based on extensive research. We first conducted a survey among young people, asking them what they think about the city, what they miss, how life here could become more attractive to them.
After reviewing the results, the project ideas that we have implemented since then were formulated in us.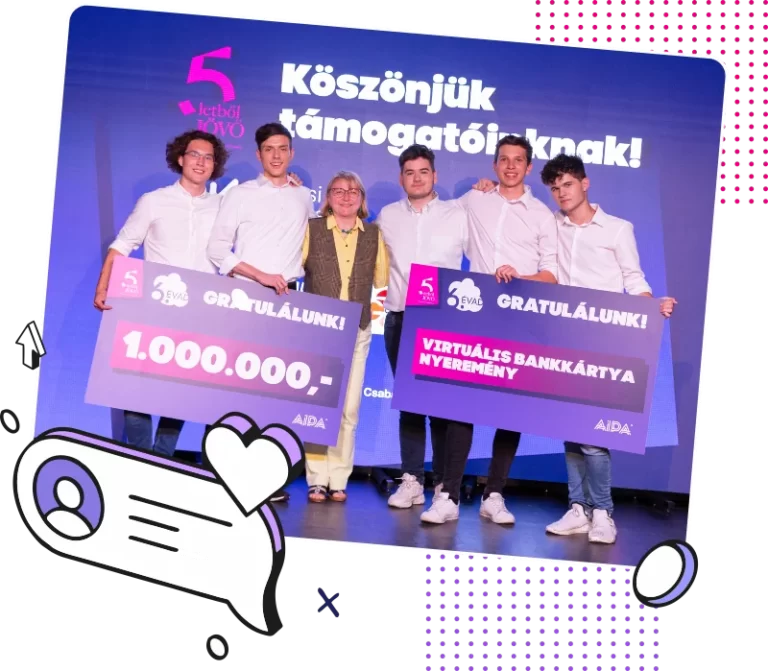 5letből jövő entrepreneurial competition
5letből jövő (Coming from the idea): This playful entrepreneurial contest is an economic-themed competition for high school students to build a business virtually from idea to business plan in teams of 3-5 people.
The competition consists of 6 milestones, at the end of which the top 5 teams will make it to the finals. In the final, the teams will present their business idea in front of a 5-member professional jury in a presentation. After the jury evaluates, each team will be awarded, the prize for the first place winner is HUF 1 million.
The aim of the project is to expand the entrepreneurial knowledge of high school students, which they will be able to use later in their lives. This is also necessary because most secondary schools do not have education on this topic, which makes the program fill a gap.
DO+GIVE urban community building program
DO+GIVE urban community building program:
This program is designed to promote volunteering in the city. Our primary target group is young people, but it is for everyone, the whole city.
The program is based on a city building application in which the city of Kecskemét can be built, with all its iconic buildings and institutions. We have involved more than 30 urban NGOs in the program, which can provide volunteering opportunities for the population. These volunteer job opportunities appear in the game app, where players can sign up for it, and if they get the job done, they get rewards within the game. With these rewards, they can accelerate the development of their virtual city and also they can offer it for support the NGOs in the reality.
With this program, our main goal is to build a real urban community, where everyone can meet new people, experience the positive effect of helping, adding a new dimension to the cooperation of the local population, NGOs and economic actors.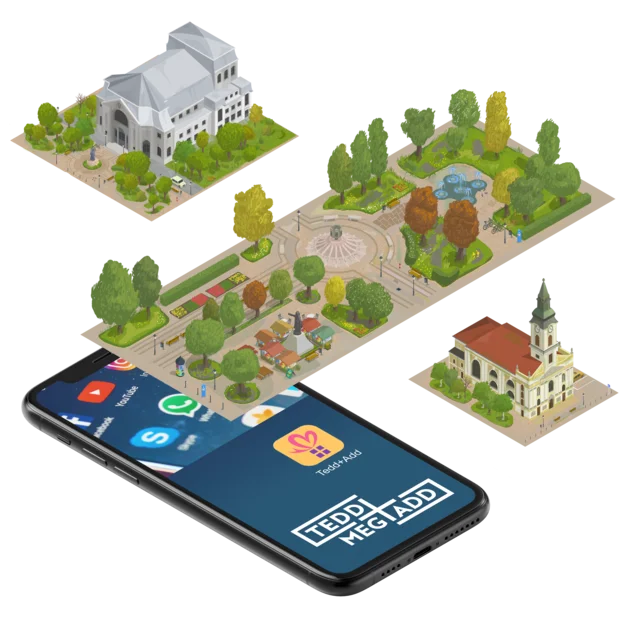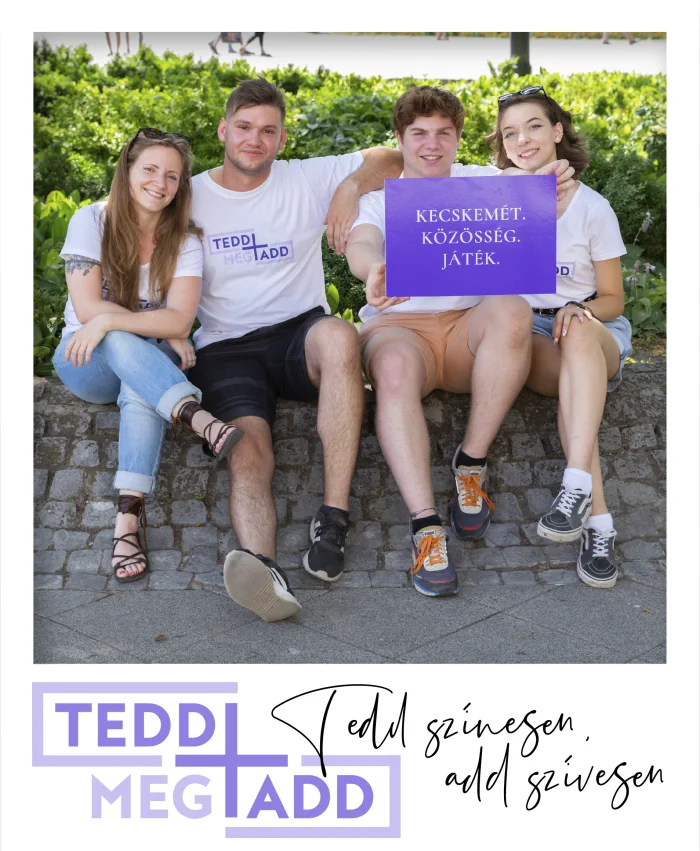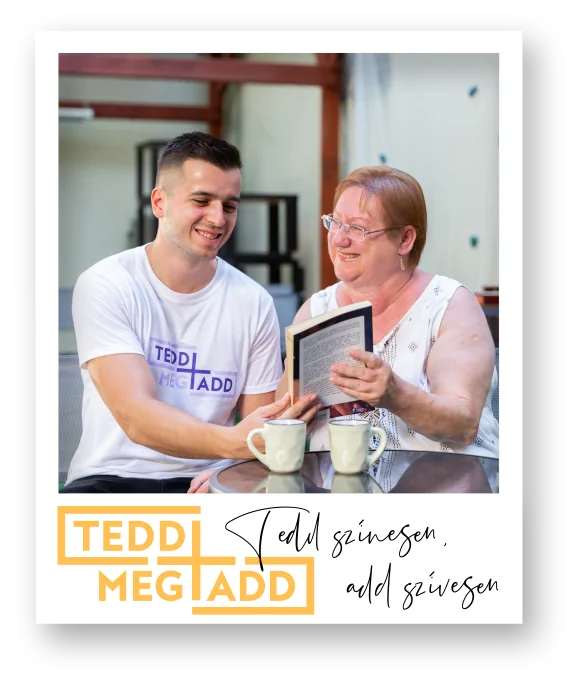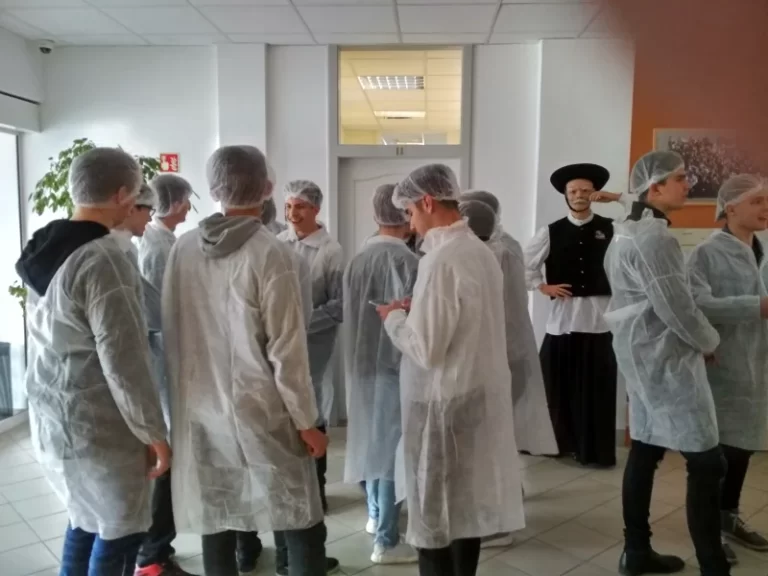 Factory visits: We organized factory visits for high school students 6 times in 2 years, during which each time we took 5 different high school groups to 5 different larger companies operating in the city, for example the Mercedes factory, Univer (food industry), Knorr-Bremse, etc.
During these visits, the students were able to see the work processes of the factories and companies, as well as the engineering processes by presenting an employee, usually an engineer, working there. With the outbreak of the Covid pandemic, we were no longer able to continue our factory visits, so we had to move into the online world. As part of a virtual factory visit, we made videos about the life of a factory and presented it to students online. An engineer colleague also introduced himself, telling about his professional career and his role at the company.
Our main goal with this project was to introduce students to engineering careers, as there is a significant shortage of manpower in this field, both at the city and national level.
Creating virtual professional visits
Virtual professional visits: We created video materials that promoted a subject (eg. mathematics, physics, computer science) by presenting a job that can be achieved by further study with the given subject. The given job has always been presented by a person who has been working in that field for a long time and is well familiar with the possibilities of the profession.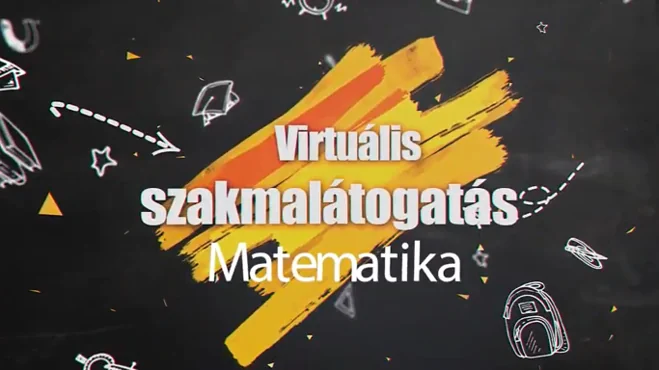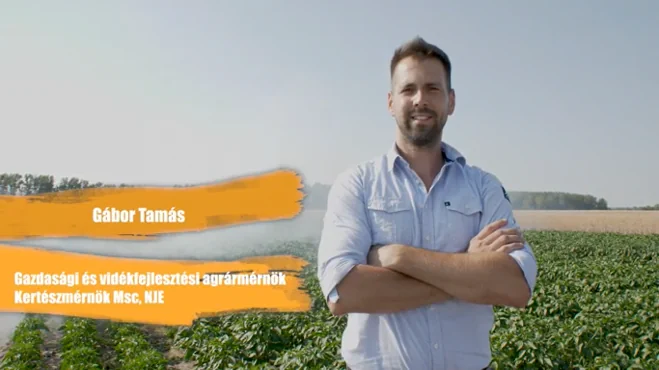 We also carry out a wide range of marketing-communication activities, both for our own projects and for our partner organizations (mainly in urban development topics). These activities include market research, offline and online advertising campaigns, organizing events, creating photo and video materials, branding, design, website development, etc.
We have created e-learning curriculum on several topics: